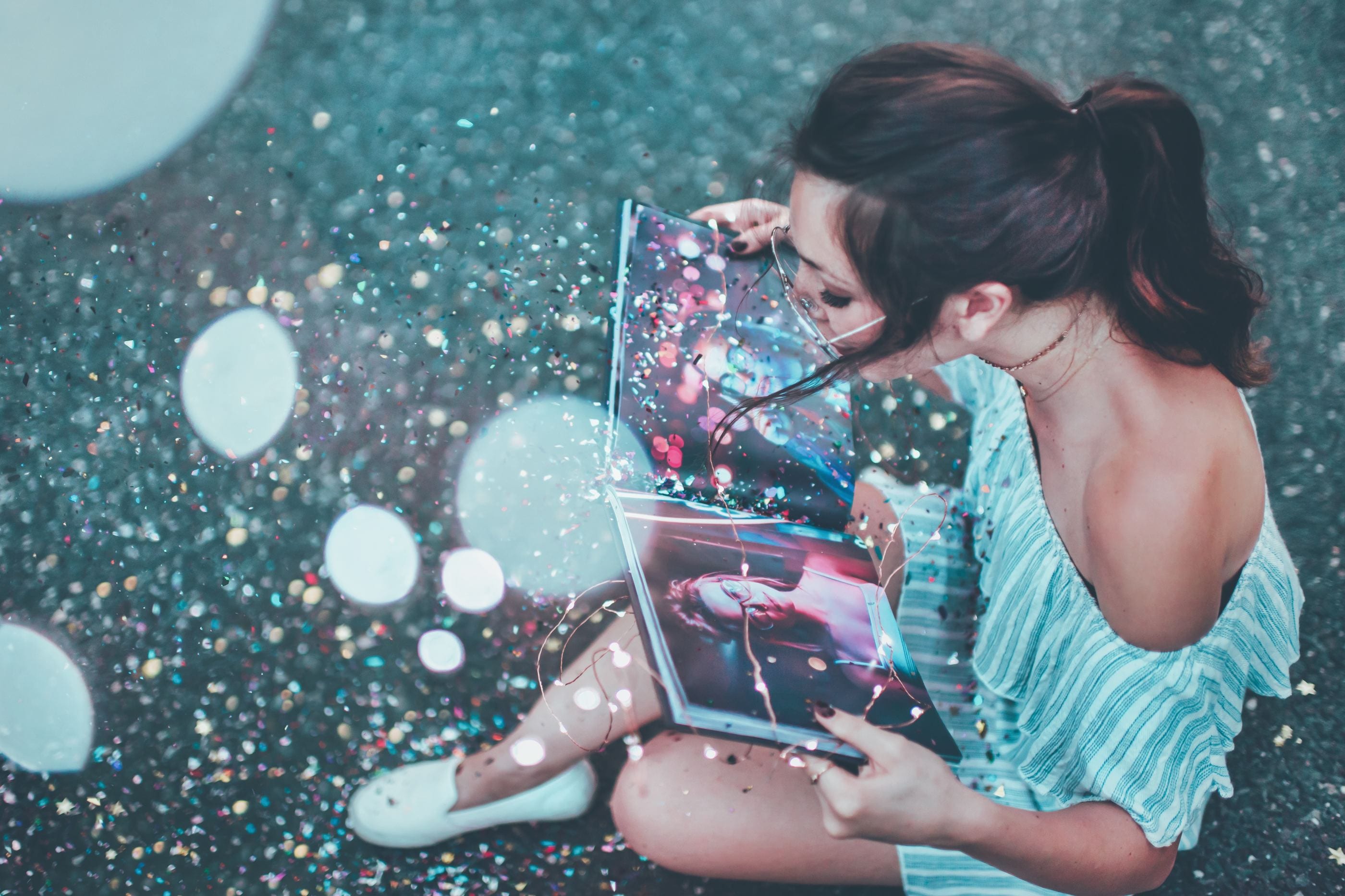 The modern world is overflowing with choices, whether it's the twenty plus breakfast cereal options, the millions of bands there are to listen to, or even the possible career paths you can pick from. Generally, having a lot of different choices is a good thing. Never before have we had the ability to completely and utterly personalize every aspect of our lives. Whatever your interests are, there is a seemingly endless amount of content and products just for you.
Despite the positives of our diverse, jam-packed environments, there are also negatives. Have you ever heard the term "analysis paralysis"? Essentially it means being so overwhelmed with options that you cannot come to a decision. It becomes impossible to know what the "best" choice will be, so you end up not making any choice at all, just wasting time weighing your options until you run out the clock or give up out of frustration. I'm not sure if this is something that affects everyone or if certain types of people are more inclined to experience this, but I personally have never identified so much with a term before. It feels like I am in a nearly constant state of analysis paralysis.
I struggle and fret over every single decision I make. The more options I have to choose from the more incapable I am of choosing any of them. Especially when it's a purely subjective decision. No choice is necessarily going to be better than another, yet I am fixated on somehow finding the "perfect" selection. Not only that, I also spend time after making a decision wondering, with mild regret, if I should have chosen something else.
Until yesterday, I never really had any possible solution to this dilemma. As I was scrolling through Pinterest, searching for artistic inspiration for my daily drawing, an interesting thought occurred to me. I was puttering around, going back and forth about what I'd like to draw, when I considered how I might feel differently about the situation if I was someone who subscribed to the believe that "everything happens for a reason." What if instead of fretting about the other possible ideas I haven't found yet, I simply commit to one that has been presented to me?
Intellectually, I know that it really doesn't matter what I draw or write about. I am only doing these things because I enjoy doing them. The end result is basically irrelevant as far as I'm concerned. So I know I could be equally satisfied with whatever I choose. The anxiety and discomfort of searching for the "perfect choice" is definitely not worth it. But even constantly reminding myself of this fact, doesn't seem to override my natural desire to pick the "right" thing and be able to weigh absolutely all of my options before coming to a decision about what that thing is, regardless of how innocuous of a decision I may be making.
One of the most valuable things I've learned in the past few years, though, is the importance of perspective and mental framing. Instead of viewing it as a highly important decision versus one that doesn't matter at all, I've decided to try a different angle. From now on, I want to view the initial options presented to me as special, meaningful selections being offered up by the universe. Whether or not you genuinely believe this to be the case is irrelevant. You can choose to suspend disbelief for your own purposes. I want to choose to believe the first few things that jump out to me or spark my interest aren't just random, I am drawn to them for a reason. I don't need to shop around for all the other billions of options out there before making my choice. In fact, I could even close my eyes and click a random image. Whatever thoughts or inspiration bubble to the surface from that are what I am supposed to be focusing on, not everything else that might be available.
I think actively engaging in this mode of thinking will serve me greatly. Not only will it help me make decisions more easily, but it will remind me to have fun and keep a lighthearted attitude. I think it will also allow me to be more confident in my decisions. Believing that the few options initially presented to you are significant and hold meaning prevents you from endlessly second guessing yourself and wondering if there might be something better if you keep looking.
This mindset is also beneficial in your everyday life. If we can truly practice the belief that everything that happens to us is important and was supposed to be that way, then we can avoid that fear of missing out or the displeasure of wishing things had been different for us. Trusting that the universe has placed us on a particular path for a reason keeps us in the present moment. Without the constant tendency to feel cheated by reality when it doesn't match what we wanted or expected, we are able to fully embody and benefits from the experiences we actually have.
With time and perspective we often look back at horrible times in our lives with understanding or even gratitude. We realize that sometimes the worst things that happen to us become opportunities that lead us to where we want to be. The only thing we need to bring the comfort of that perspective to the present moment is trust. Trust that each moment in your life was specifically selected just for you, that it was something you needed, even if it's a hard lesson, even if you don't understand it yet. Trust that the things presented to you in your life are meaningful, not random. Even if that's a load of shit and isn't true, what does it matter? We'll never really be able to know if that's true or not, so we might as well live our lives believing what makes us a happier, more grateful person. I used to be someone that believed the truth was all that mattered at any cost. But now I see that was only making me miserable, and in so many circumstances "truth" is subjective and dependent on your perspective and what you decide to focus on. What really matters in this life is being happy, loving, and grateful.