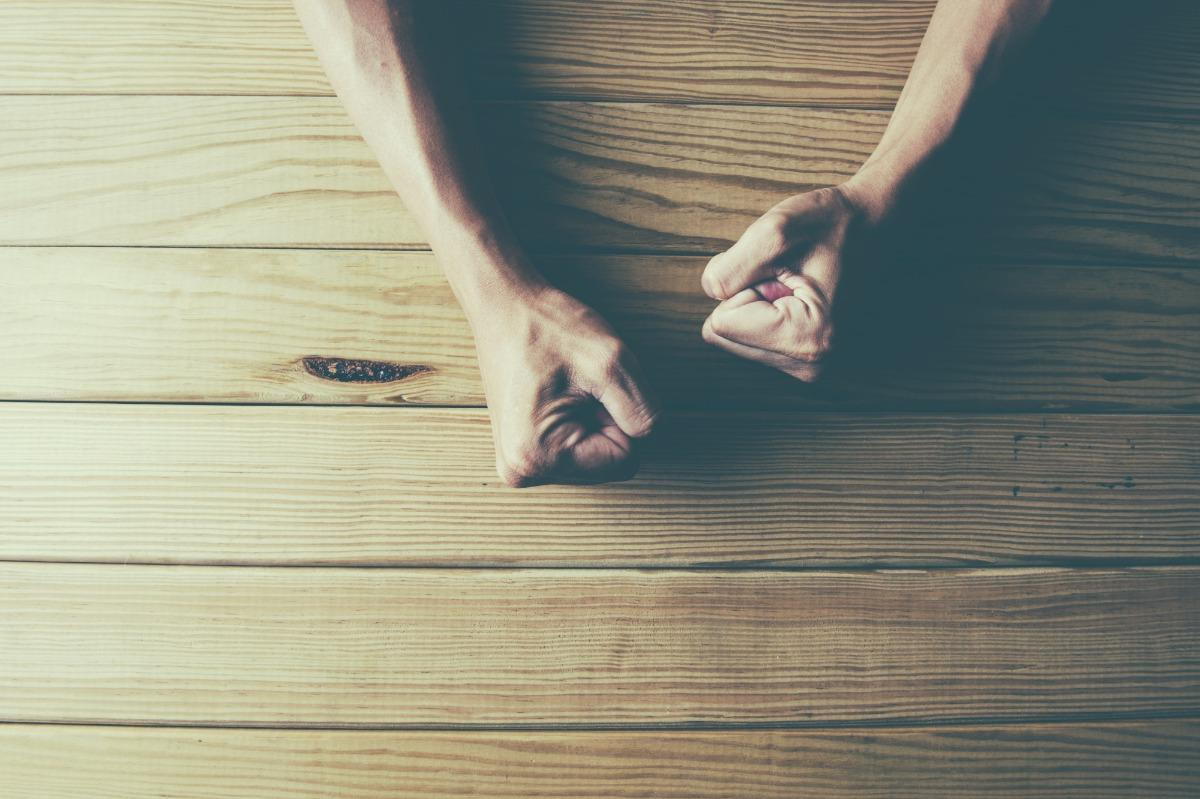 Anger is one of the hardest emotions for me to deal with, yet it is one of the ones I experience quite often. Even over the most trivial things, my anger will flare up and destroy my entire day. I've noticed it rearing it's ugly head more and more often since stopping my SSRI. It's been looming over my head for over a week now, threatening to consume me at the slightest inconvenience. I don't even know what I'm angry about a lot of the time. If I had to pick something, I'd say I'm usually just angry at myself.
For example, last night my dog somehow got into a tin of weed gummies I bought for someone for Christmas, eating them all in a matter of minutes. I was so furious, I didn't know what to do with myself. I wasn't mad at her exactly. She's just a sweet dog. She had no idea what she'd done, and she definitely paid the price for the rest of the evening. After that initial explosion of blinding rage, I usually turn my fury inwards. I'm mad at myself for being so mad, for not being able to control my emotions.
I think one of the reasons my anger tends to linger for so long is because I don't know how to express it appropriately. Instead I try to stamp it out or push it down. Honestly, even looking it up hasn't been much help in the way of learning how to express my anger in a healthy way. Most of the suggestions seem more like avoiding the anger than expressing it. If I express it at all, it's usually in the most passive aggressive way possible. This is likely due to seeing my own mother deal with her anger in that way.
Anger is the most difficult emotion for me to deal with. Most of my other emotions are much easier to sit with, even the pain of sadness brings the relief of tears. There doesn't seem to be any satisfying way for me to find relief from anger. Even if I lash out, it only leads to feelings of shame and guilt, or even fear in some cases if I've taken it out on someone I love and pushed them away. It also seems that anger begets only anger. It feeds off of itself, growing stronger and stronger as the day goes on and one irritation piles itself on top of another. Sometimes the shame is even welcomed as it momentarily diffuses my more explosive emotions and humbles me.
I genuinely don't know who I am when I am angry. I see the discomfort and fear that I cause those around me, and despite my natural people-pleasing nature, even that can't reach me in the moment. I feel as though I'm possessed, like I'm cornered and trapped with no escape route. I really think of myself as a sweet and friendly person, but the more often I find myself feeling angry and aggravated makes me question that self perception. I fear that others view me quite differently.
I'm truly at a loss about how to handle this disturbing aspect of my personality. Despite all of my self soothing techniques, my breath work, and my yoga practice, nothing is able to pull me back once I find myself on that perilous edge. The thought of meditating or anything like that only infuriates me further. My mind almost acts as if it wants to prolong or savor my anger. It feels as though my anger is justified and necessary in those moments. The idea of letting it go feels unjust and makes me even more angry somehow. I am the epitome of stubbornness when I'm angry. I don't want to calm down. I want to explode and burn down everything around me. When I'm in that state not even the fear of severe consequences is able to restrain me.
I guess this is just yet another reason why I would benefit from talking to a therapist. I'm sure they would have some helpful advice to give me. For now I am going to try to do all that I can to simply sit with my anger. I want to examine it, mindfully move my mind over its surface, its edges, and its corners. Rather than staying locked away behind the aggressive rationalizations and justifications swirling around my mind, firing me up even more, I'm going to make an effort to remain in my body. I want to really feel exactly what's happening. More importantly, I want to allow myself to feel it. One of the biggest hurdles is my absolute rejection of the emotion when it does arise. It seems unacceptable to me, which only makes it worse. Only by acknowledging and honoring my anger will I ever truly be able to let it go.