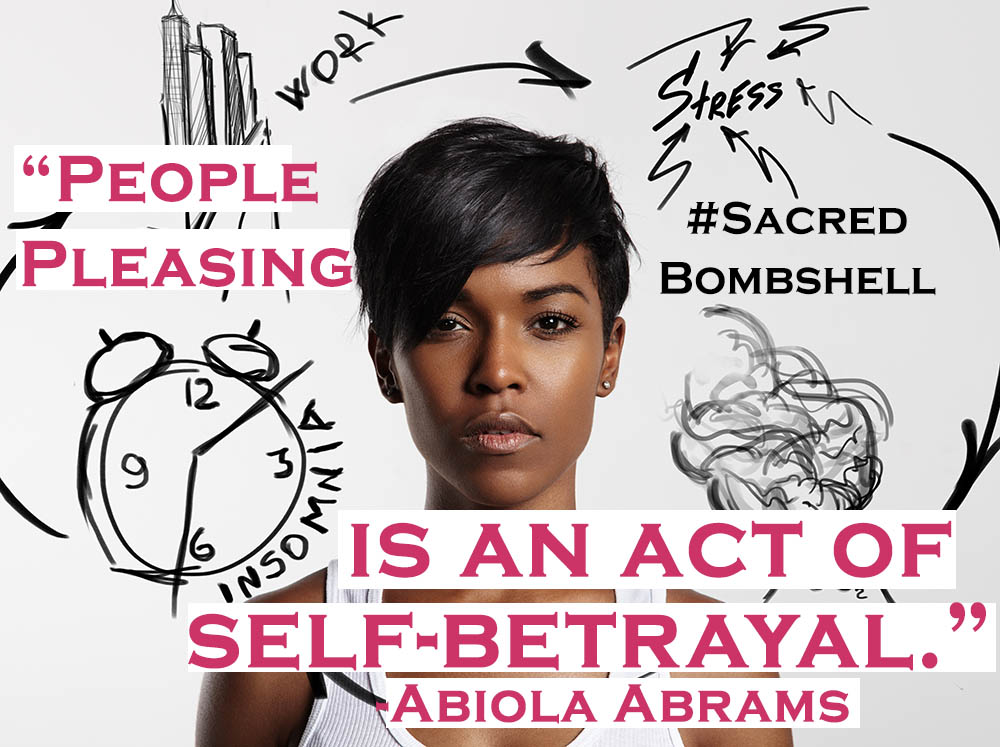 Whether I like someone or not, it's really important that they like me. I have an overwhelming desire to be liked by anyone and everyone I encounter. Even if I hate someone, I will be devastated if they hate me back. I really have no idea why I care. For the most part, I don't like people anyway. Why does it matter so much to me whether or not I'm liked? Perhaps it has something to do with anxiety and my fear of confrontation. It does seem safer to be friends with everyone in that regard.
Today I'd rather talk about the problem with people pleasing in general rather than my own pathology. People pleasers like me try to become whoever they believe the other person would like them to be. Sounds simple enough. But how can any of us really know what someone else wants? We may spend years cramming ourselves into a false persona when the person we are doing it for would have preferred who we really are. Or maybe they secretly find us extremely annoying, but mask their true feelings out of politeness. No matter how hard you try or how "good" you become at winning people over, you can never really be sure of what someone else wants. Knowing this, your best bet is always to just be yourself. You'll never be able to make everyone happy. But if you remain true to who you are, at the end of the day you'll at least have your integrity.
Otherwise what happens when you are in a room full of people? Whose needs do you cater to? You may find that the person you are with friend X is someone that friend Y would utterly despise. Then what are you supposed to do? I suppose in that situation I choose the persona that fits more closely with who I really am. Any backlash from the other party is buffered by knowing that I have the friend I prefer there to have my back. Yet you always run the risk of being found out as "fake."
That term always interests me. What does it really mean to be fake? I always hold true to my main beliefs no matter who I'm talking to. We all have slightly different versions of ourselves that we present for different situations or occasions. At what point does it become fake though? We all have to be a little fake in order to conform to societies standards.
The biggest issue my people pleasing has caused me is when it comes to my work. Social work is not a great field for people pleasers like me. No matter how atrocious the parents or clients I deal with are, I desperately want them to like me. I once brought cigarettes to an old man I worked with while he was in the hospital, because I was afraid he'd be mad at me if I didn't. I really struggled the other day not to agree with this mom who was outraged that she got in legal trouble for giving her 10 year old daughter a tattoo! These types of situations are incredibly hard for me to navigate.
As someone who is probably on the autistic spectrum, I learn most of my interpersonal skills from direct observation. I think the only reason I'm as good at blending in as I am is because I watched so much TV growing up. It may not be the best reference for real life situations, but it does give you a good idea of how to talk to people in a wide variety of scenarios. I am always eager to observe someone else in a situation that I would have no idea how to respond to. Luckily I've gotten the chance to watch our therapist at the office for the last few years and learn from her. I would love to be a fly on the wall of her therapy sessions and meetings with the parents so that I could absorb even more.
At the end of the day, however, no one is going to be liked by everyone. No matter how good of a communicator you are. Eventually we all have to accept that we just aren't going to get along with some people. Rather than continuing to practice the best ways to be liked and accepted by others, I'd like to spend some time finding out how to like and accept myself. Maybe ultimately that is what makes a people pleaser, someone who needs external reassurance in order to feel okay with themselves. Unfortunately any positive feedback rings hollow when you're simply playing a role.