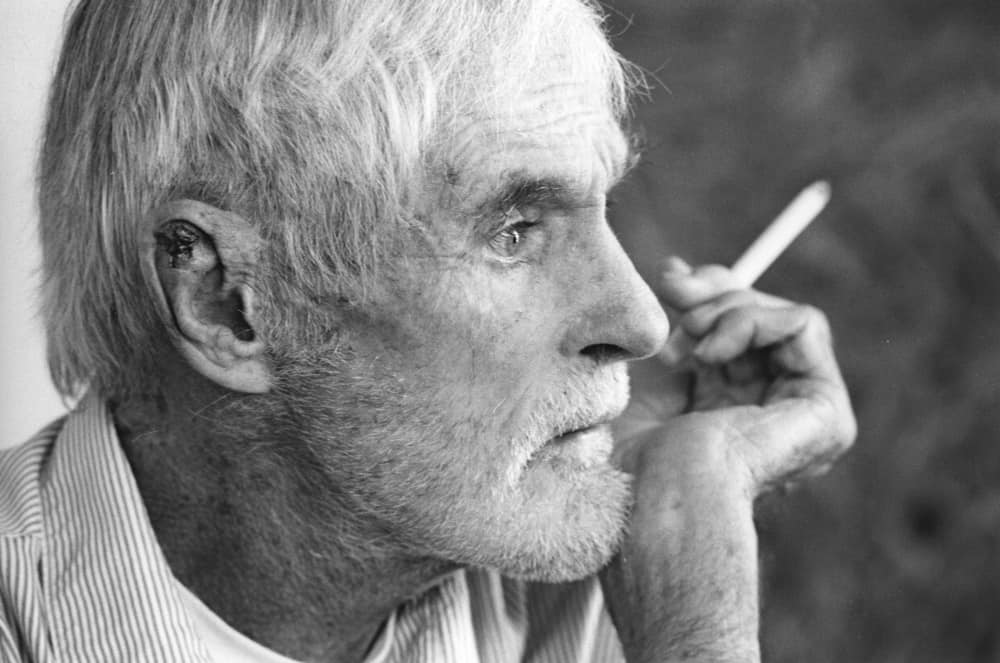 I know I have really been harping on LSD and psychedelics recently, so I apologize. However, I have been a bit obsessed from reading How to Change Your Mind by Michael Pollan. I just finished the book yesterday actually. Overall, it was an incredible read. I learned so much, from anecdotal testimony to scientific data to the history of psychedelics politically and culturally. There was one part of the book that rubbed me the wrong way though. The author as well as a lot of the other scientists and researchers he interviewed seemed to be very critical and hostile toward a man who was a pivotal part of the psychedelic movement, Timothy Leary.
Leary is probably one of the most recognized names when it comes to the topic of psychedelics and LSD in particular. I had expected the book to mention him, but was surprised to find harsh judgement rather than admiration and praise. The first I heard of Leary was from the documentary on Netflix called Orange Sunshine. In this documentary I learned about Leary's role in distributing LSD throughout the country during the 60's and 70's. He even went to prison for this valiant effort. (He did escape, but that's another story.) Based on this, my impression of him was exceptionally positive. To be honest, he was a hero to me. It still nearly brings me to tears when I think about how grateful I am for his efforts to share this incredible drug with the world.
Yet, in Pollan's book, Leary is primarily vilified for the very acts which led me to hold him in such high regard. It seems a lot of the scientific community largely blame Leary for psychedelic research being restricted. There were a lot of people saying that he was an egomaniac, a publicity hound, etc. They saw him as a narcissist who blew up the legitimate case for psychedelic use with his antics and insistence that everyone deserved to try it.
I was frustrated anytime he was criticized in the book. I can't say whether or not he was full of himself. Maybe he was. But I don't think that changes the fact that what he did was, in my opinion, a great gift to society. I doubt I would have ever been able to experience LSD if not for his efforts to get it out of the lab and into the streets. I'm so grateful for the brave proponents of recreational psychedelic use. Even though these substances have a clear medical benefit for a lot of people, I don't think we should limit it to only clinical settings. Primarily because this is a free country and as one of the people quoted in the book says, "it's safer than alcohol!" Not only are psychedelics harmless for the majority of the population, they are beneficial for healthy people as well as sick people. I truly believe we have a right as human beings to experience these altered states of consciousness. We have a right to explore our own minds, especially if we aren't hurting anyone including ourselves.
Finally, toward the end of the book, the disdainful tone toward Leary shifts a bit. There are still plenty of people that respect and admire his contributions to the psychedelic movement. Obviously there was a good chance the government would have restricted psychedelic use and research without Leary's involvement. After all, psychedelics are a huge threat to capitalism and the blind obedience to authority that supports it. Caffeine and nicotine are drugs too, lest we forget. These are legal and widely accepted as part of a normal day though, because they have a positive effect on productivity and work performance. We're made to believe laws are made to keep us safe, but more often they are made to keep us in line.
In the last chapter, a few people are willing to concede that if not for Leary, perhaps there wouldn't be a resurgence and second wave of psychedelic studies. It's interesting to note that the legal progress that has been made is thanks to the generation who were able to experience the drug for themselves in their youth. You're more likely to see the potential of these drugs if you have personal knowledge of their effects. A large portion of the recreational experiences of the generation that is now in political power was likely thanks to Leary.
Despite all the people in the psychedelic community who turn their noses up at Timothy Leary, he is still a heroic figure in my opinion. He risked everything, his career, his credentials, his reputation, and his freedom in order to "turn on the world" as he likes to put it. I am certain that I have him to thank for the transcendence I have been able to experience through LSD. I am eternally grateful for what this man has done for, not only me personally, but for the whole world.